What Would You Do For A Free Night?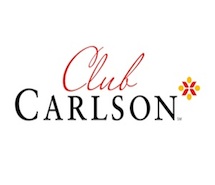 Actually, what would you do for up to fifteen free nights at an international hotel chain? How about checking into one in your home town? Or flying out a few states over to spend a night just to fly back the next morning?
How about both?
That is exactly what I did this weekend!
Club Carlson Promotions
Club Carlson is a hotel chain that owns Radisson, Country Inn and Park Inn/Park Plaza hotel brands. Back in May, there was a round of promotions for each of the brands where one could sign up, stay one night, and receive anywhere from 44,000 to 50,000 bonus points at each one of them. With awards for free nights starting at 9,000 points, that was quite an opportunity. Thanks, FrequentMiler!
Back then, I was thinking about doing a road trip through the western United States and thought I would have no problem staying three nights, one at each of those hotels. Well, that did not quite work out and I pretty much forgot about this promotion.
On Friday, I realized that both Radisson and Country Inn promo periods were about to expire on Sunday so I figured why not try and take advantage of them anyways.
Country Inn Tulsa
It turned out that there was a Country Inn a few miles away from where I live so I went ahead and booked the cheapest room there. On Friday night, I went there to check in and then drove back home for the night.
Saturday morning I went back to check out and almost gave it away when I asked for receipt. The clerk at the front desk looked at me puzzled and asked if I did not get it under my door in the morning. Guess I did not pay attention when I left! :)
Radisson Colorado Springs
There was no Radisson nearby, but once again, thanks to FrequentMiler note about the Up to 30% Off At Select Hotels promo, I found a cheap room for Saturday night in Colorado Springs.
Since I can fly standby for free, I quickly checked seats availability and it looked like I could make it to Colorado Springs on Saturday so I went ahead and booked a night there. I figured I will try to get a hold of a couple of friends I have in the area and go explore Garden of the Gods there.
In the end, everyone turned out to be out of town and the hotel was too far from anywhere else in town, so I literally just spent the night there and got out the next day.
Park Inn
Similar Park Inn promo is coming to the end this weekend, and while there are not many of these hotels in the US, one of them just happened to be at Tulsa airport, so there is a good chance I will end up booking a night there, similar to Country Inn.
Is It Worth It?
So, as crazy and fun(?), as it sounds, is this actually worth it?
Of course, it would of been much better if I would of used these stays for something more meaningful, but here is the math:
[table id=17 /]
I should get 138,000 points for spending about $300. If I am successful at booking 15 nights at 9,000 points each, then will average out to about $16.80 per night (including the three nights I paid for).
A weekend well spent? What do you think?